Many people love the Dachshund, and it is only natural for you to want to bring a new Dachshund puppy into your home. However, there are some things that we recommend that you look into about the Dachshund breed before purchasing a new pup or adopting one.
The first thing that every prospective Dachshund owner should look into is if they would make a good fit for their family, especially if they have small children.
Next, you should consider how big you would like your dog to be. Dachshunds come in both miniature and standard sizes. Some may prefer to have standard Dachshunds, while others will desire a miniature Dachshund.
The next step after this is to decide on how you would like your new Dachshund pup to look. Dachshunds come in many colors and patterns, and they have three different coat types as well. These coat types include long, wired, and short.
The final step to finding the Dachshund puppy of your dreams is also the most important one. You will then need to find an ethical and reputable Dachshund breeder. We recommend that you find a reputable Dachshund breeder near where you live as this can make the process much less stressful.
If you are looking for Dachshund puppies in Arizona then we hope this article is for you! These are the most reputable Dachshund breeders in Arizona. Here are some reputable breeders.
1. CaraDoxies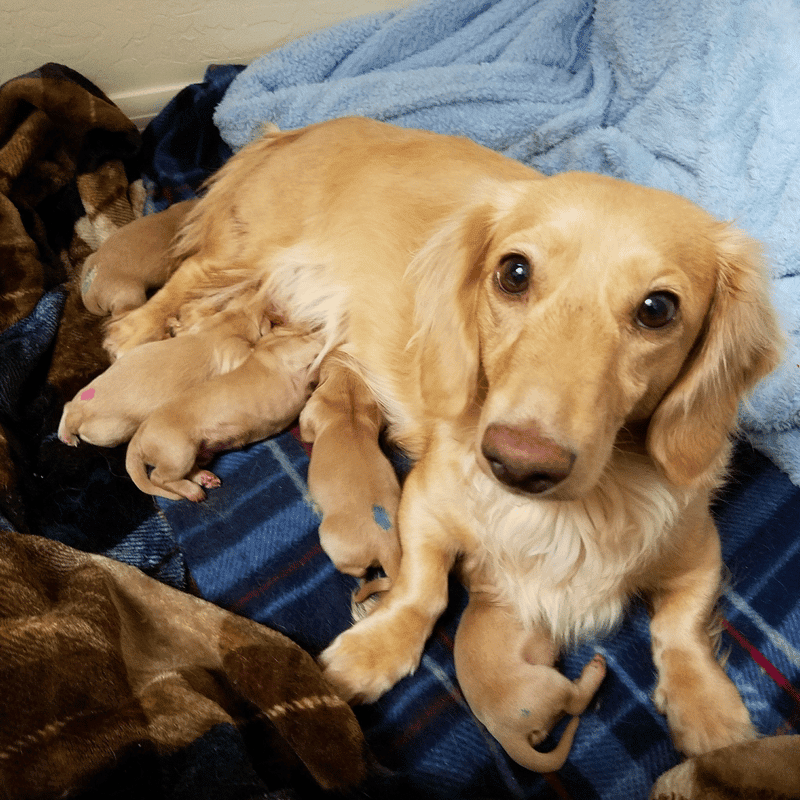 This Dachshund breeder breeds both standard and miniature Dachshunds. They also breed for all three Dachshund coat types. At Caradoxies they care a lot about socialization, so you can be assured that your Dachshund puppy will get an excellent start at life.
In addition to proper socialization, this breeder also trains all of her Dachshund puppies to get used to regular grooming. This includes brushing, nail trims, and ear cleanings.
All puppies bought from Caradoxies come up to date on vaccinations and deworming, and they are all sold with a health guarantee as well. In addition to vaccination and vet paperwork, each puppy will come with their own goodie bag.
These goodie bags contain a food sample, a treat/chew sample, a toy, a blanket, and your AKC registration. Limited registration is given to pups in most new homes, but full registration is offered to a select few for an extra fee.
2. Sweet Cream Dachshunds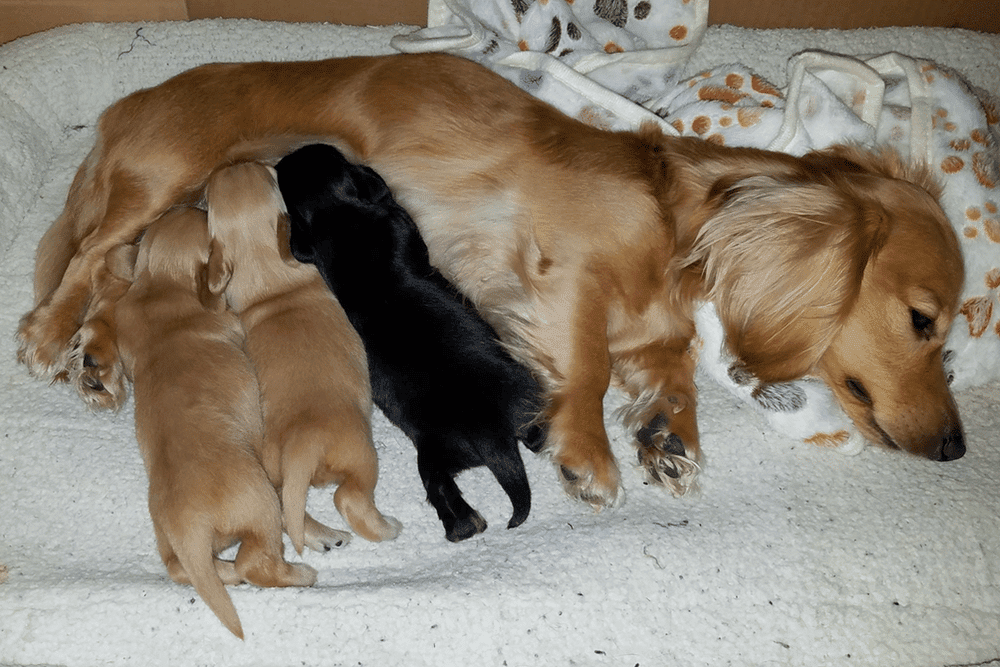 This is a relatively small miniature Dachshund breeding program. This breeder specializes in breeding English Cream miniature Dachshunds.
However, they do have some other coat colors and patterns occasionally available for sale. All dogs and puppies live on a large, one-acre property where they can safely play and explore outside.
All puppies are kept up to date on vaccinations and deworming. Unfortunately, this is a relatively small breeder, so they tend to have fewer litters of puppies than some larger Dachshund breeders put there.
If you are interested in inquiring about the puppies at Sweet Cream Dachshunds and Goldens, feel free to reach out through their website under the contact us tab.
| | |
| --- | --- |
| Name of Owner | Sue Glascoe |
| Breeder since: | 2010 |
| Address | Gilbert, Arizona |
| Email | sue@sweetcreamdachshunds.com |
| Facebook | |
3. 3-Playful Kennels
This Dachshund breeder's main goal is to better the Dachshund breed by producing dogs that are healthy, well socialized, and have good temperaments. When you are looking to get a puppy from this breeder they will want to interview you.
Due to high demand, you will likely need to be placed on a waiting list and put down a deposit before getting one of their Dachshund puppies as well.
All puppies go to their new homes up to date on their deworming, vaccinations, and puppy vet wellness visits. You will need to fill out an application form on their website if you are interested in a puppy. This breeder also offers to ship for a fee. This fee will vary depending on your location and the age of the puppy or dog.
4. Sonoran Doxies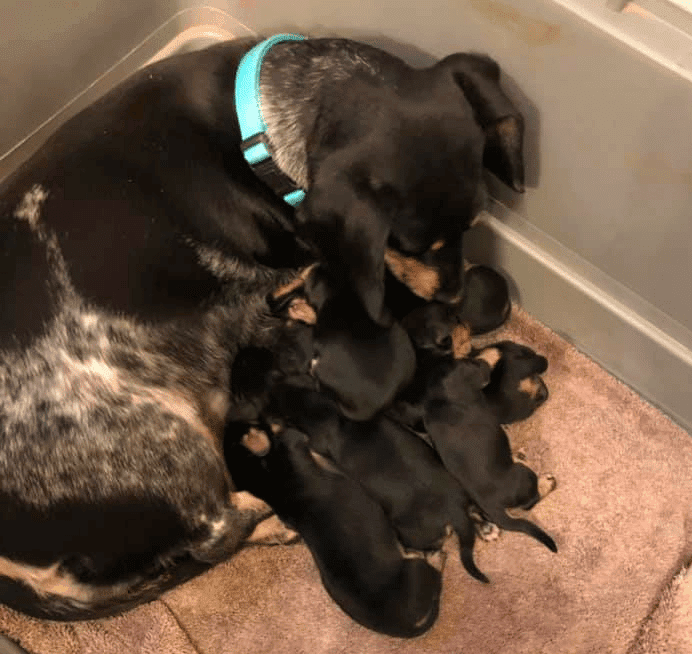 The breeder behind Sonoran Doxies has been breeding Dachshunds for over 25 years. Although they specialize in miniature Dachshunds, they do have both smooth and long coated Dachshunds available in a variety of coat colors and patterns.
All puppies go to their forever homes up to date on vaccinations, deworming, and vet visits.
The breeder also prides themselves on being registered with the AKC, so all puppies come with a form of AKC registration as well. This breeder also provides a packet with information on proper socialization, vet care, exercise, training, vaccinations, feeding, house, and more.
Final Thoughts
The Dachshund is an excellent addition to many families. Of course, we recommend that you do your own research on the Dachshund breed to ensure that they will make a good fit for your household.
In addition to this, we also recommend that you do your own research on Dachshund breeders to ensure that they are reputable before purchasing a puppy from them. This is not only the best way and the most ethical thing to do but the safest thing for you to do for both the dogs at hand and yourself.
Top Dachshund Breeders in the Other States