Dachshund Breeding, Lifespan, Types, Temperament, Health, Training, Care, Diet, Cost, Adoption, and Much More Included!
Latest Posts:
Ask any dachshund breed owner and you'll find there's no other dog worth owning. Dachshunds are irresistible, charming, impish, and headstrong. Once bred for hunting, the dachshund now occupies thousands of hearts.
Naturally curious, dachshunds seem to be bursting with energy at times, especially when they're just kids. At other times they would rather be doing nothing more than just curling up with you. As dachshunds mature those crazy antics slow down a bit (don't we all) but they always have that edge that makes them different from most other dog breeds.
If you're new to Dachshund World, your first question is probably about their short legs and long bodies. These features make them truly unique in the dog world.
Stubborn dachshund characteristics (which also make them difficult to train) can be traced to days spent learning and evolving into being great underground and field hunters. If they were easily swayed, they couldn't have survived.
Not many dachshunds are called upon to go into dens and face down a killer badger. They still have that hunting instinct, but it is usually reserved for unfortunate rodents wandering into their domain.
Our goal for this site is to make people unfamiliar with Doxie, more aware of what it's like to bring one into the family circle. Dachshunds are manipulative, independent dogs that given the opportunity will win the hearts of anyone.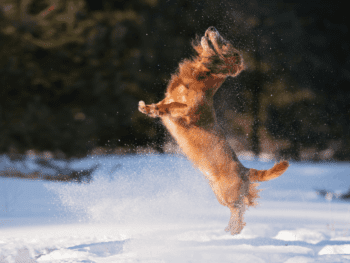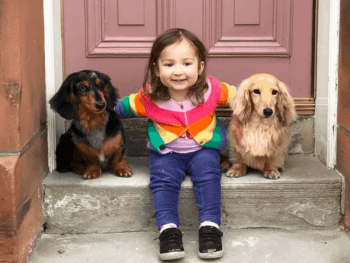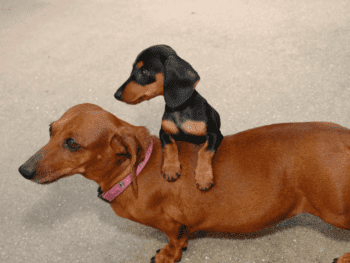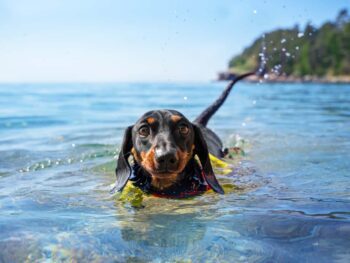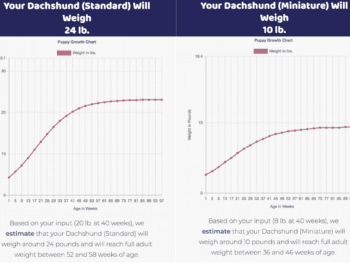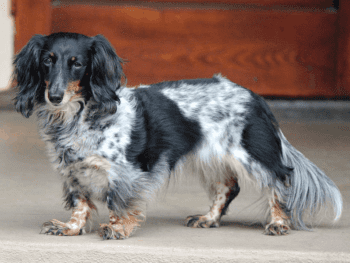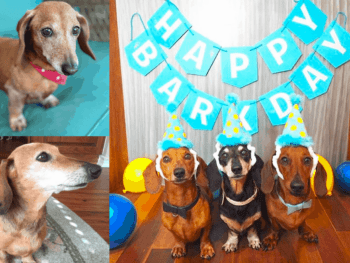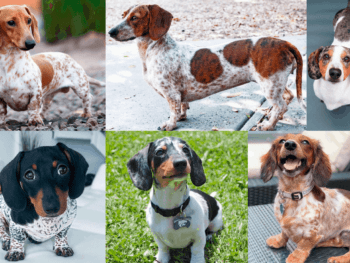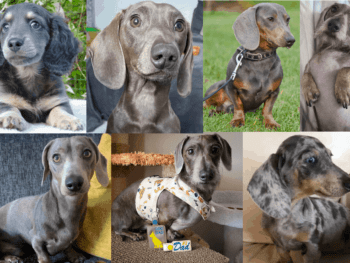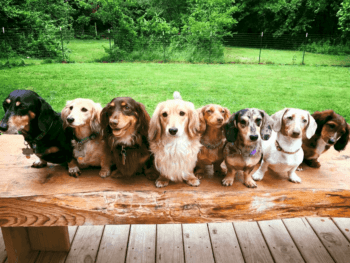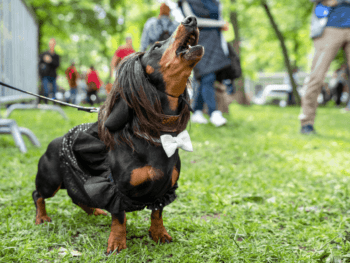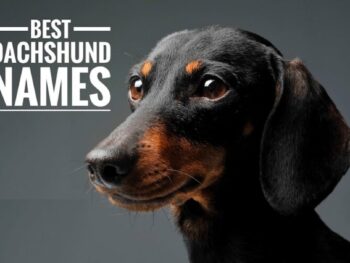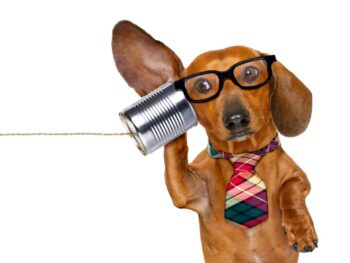 Dogs use a combination of body language and articulate language (vocal utterances) to convey their moods…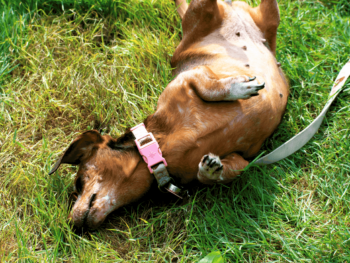 Thousands of years of domestication produced a variety of dog breeds as far as their appearance…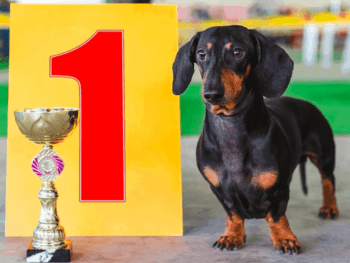 Taking part in dog shows and field trials can be a lot of fun, but only…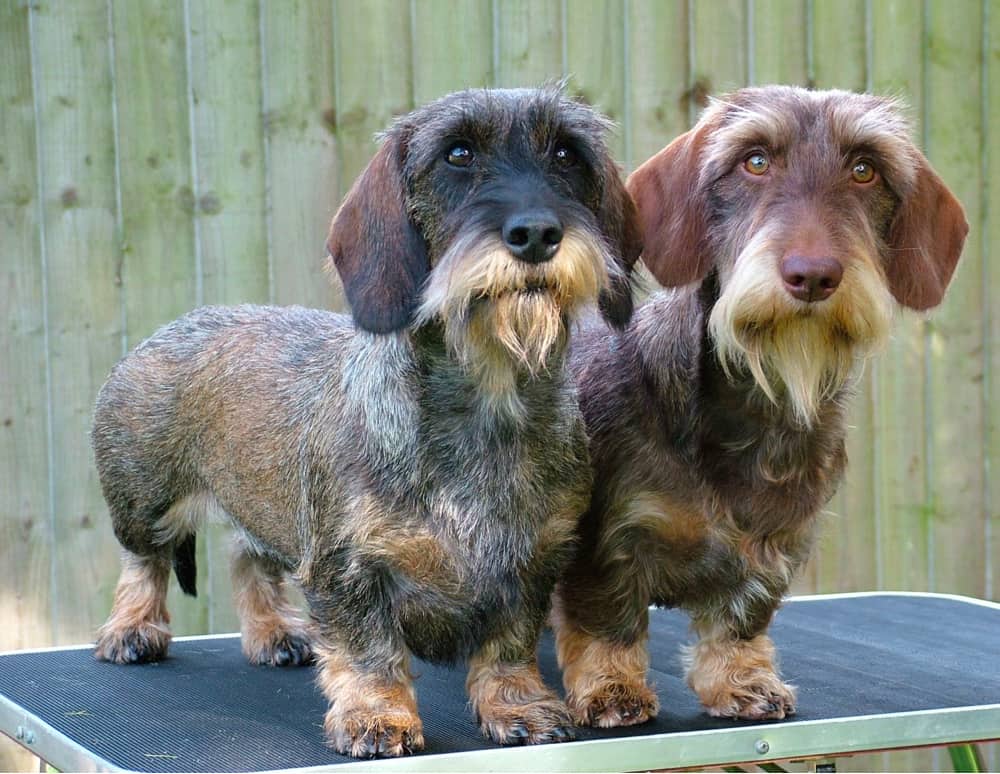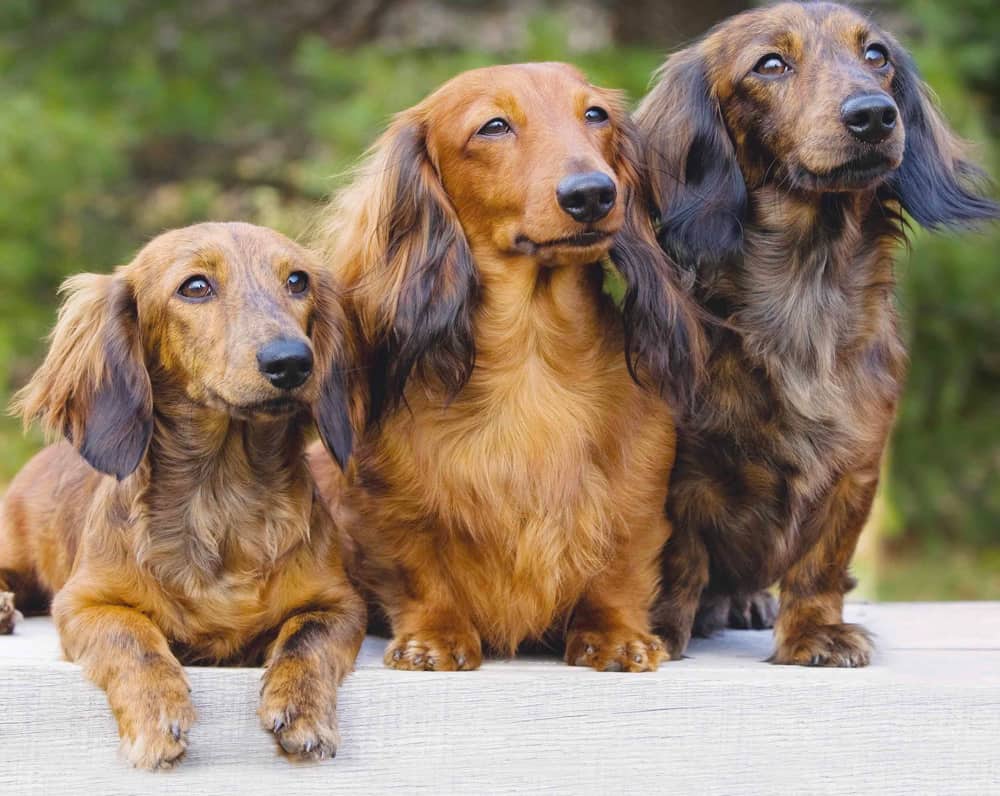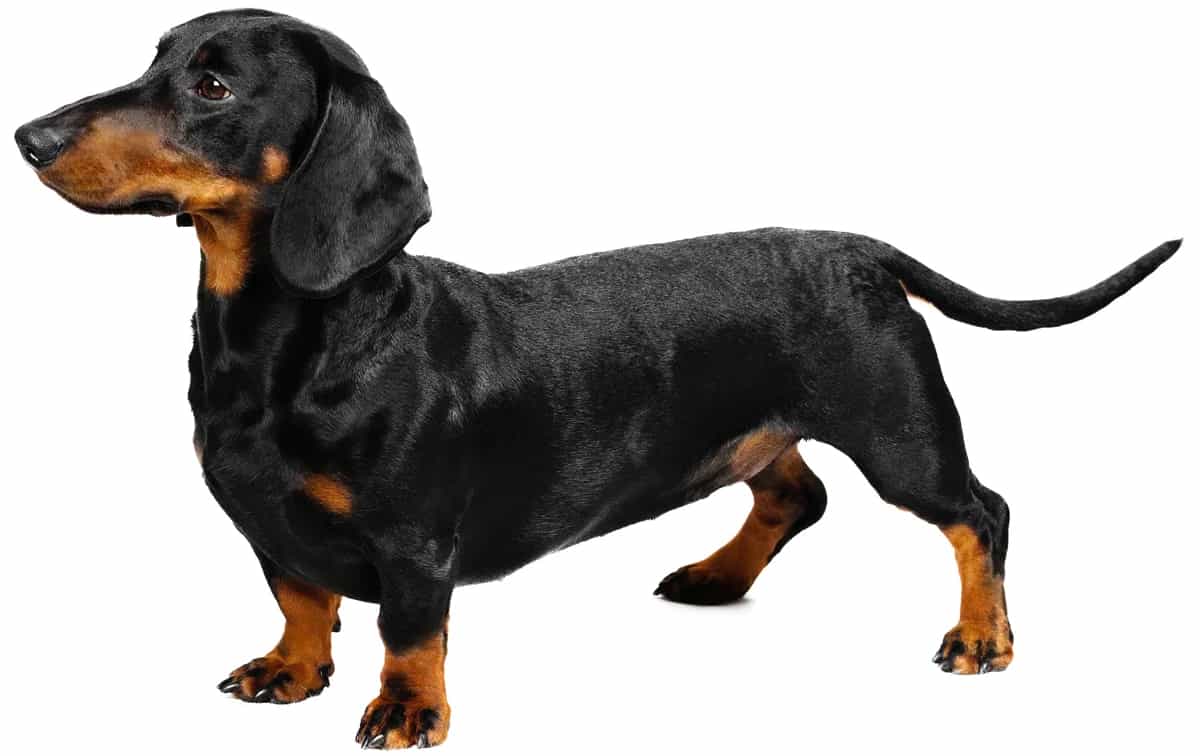 When describing typical dachshunds you have to mention some obvious features: they're small and elongated dogs…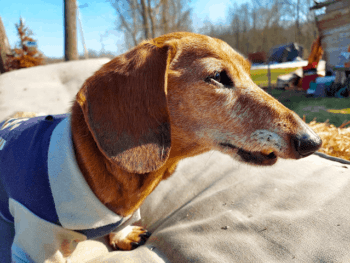 The average life span of dogs is increasing, just as the average human life span is.…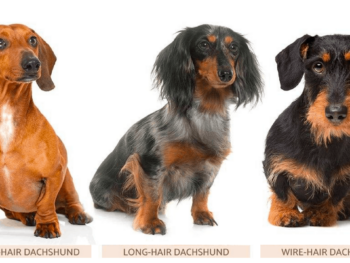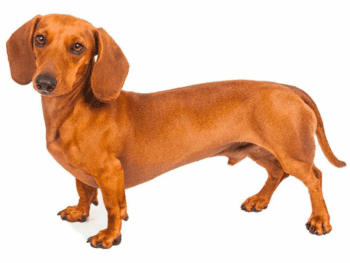 Dachshund Mixes
Dachshund training is a Necessity
Dachshunds were bred for their strong independence and to make decisions on their own. Those strong traits remain today and while admirable, make them a very difficult breed to train.
Well-trained dachshunds are truly a joy. Untrained dachshunds can be a nightmare. If you fall in love with the latter, you know what I mean, but there's still hope, no matter how old your old dog's tricks are. Find how to train that unruly dachshund so he'll have good manners and be a good, life-long companion.
Training a dachshund requires a fair bit of patience, firmness, and consistency. There are exercises that will teach your dog what it should know to share your home and survive.
Dachshund Health and Care
Dachshund Breeding
Accessories for Dachshunds
Adopt or Buy a Dachshund Puppy
Can you afford a dachshund? Do your living arrangements allow for pets? Dachshunds require special attention. Do you have the time to give them that attention?
Feeling a dachshund attraction is not enough to make a good decision. Each dog breed has certain home requirements. Dachshunds are no different. There are some questions you should ask before adopting or purchasing a new dachshund.
Can you afford a dachshund?
There is more to owning a dog than just the initial adoption fee. Make sure you can care for your dachshund for the long term.
Do your living arrangements allow for pets?
Are there dog allergies? Do you have small children? Do you have other pets that might become a problem?
Dachshunds require special attention
They are needy dogs— that is, they like attention. If you can not give them this attention, they start doing bad things. We see this a lot in the dachshund rescue. It becomes a vicious cycle. The owner doesn't provide the needed attention, the dog acts bad, the owner avoids the dachshund even more, and so on until the dachshund becomes another statistic and someone else's problem (if the dachshund is lucky enough to survive).