The golden retriever and dachshund mix is a lesser-known and not as common breed as some other golden or dachshund mixes. They are commonly known as the Golden Dox, the Golden Weenie, or Golden Dachshund. While they are a less common breed, those who do have a Golden Dox love the personality and temperament of the dog.
However, due to the size difference of the dogs, breeding them can be unviable, and it makes it difficult to pick a dog food or proper toy size for the dog. The Golden Dox also does need some training to fit in just right with family While many mixed breeds avoid the health complications of purebred dogs, but the vast difference in the breeds makes this combination more difficult to discern future health issues.
Below, you will see a table of the differences between the breeds.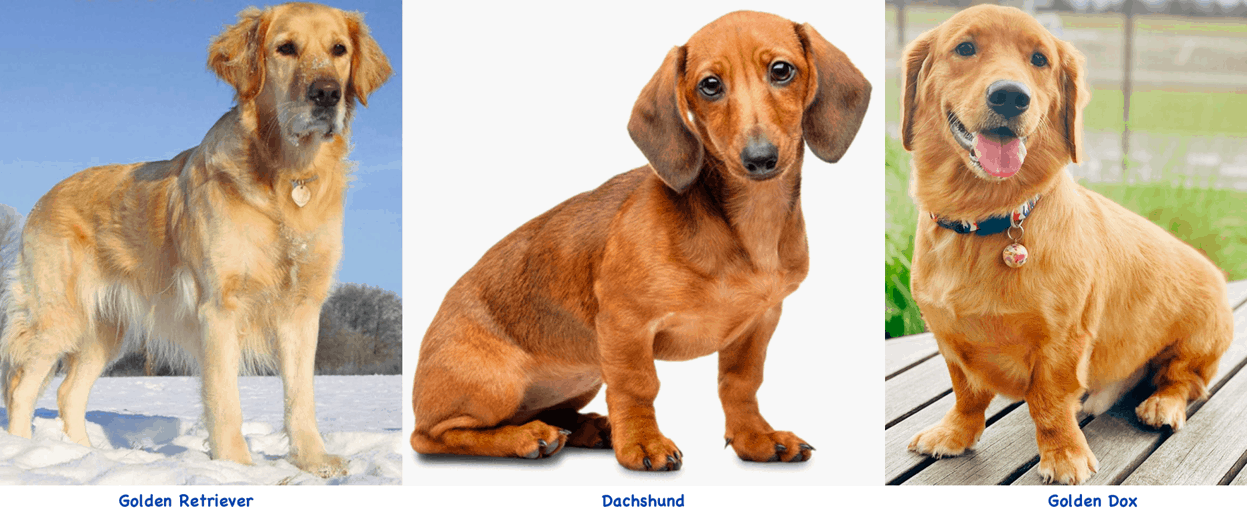 Quick Comparison: Dachshund vs Golden Retriever vs Golden Dox
Items
Golden Retriever
Dachshund
Golden Dox
Size
20-22 inches (Females)

22-24 inches

(Males)

8-9 inches

(Male and Female)

13-17 inches

(Male and Female)

Weight
55-71lbs

(Females)

65-75lbs

(Males)

16-32 lbs

(Male and Female)

25-50 lbs

(Male and Female)

Lifespans
10-12 years
12-16 years
12-14 years
Temperament
Outgoing, friendly, loyal, responsive
Stubborn, playful, smart
Depends on the parents
Breed Type
Retriever
Hounds
Mixed
Training Level
Easy
Moderate to Difficult
Varies, typically Moderate
Coat
Long, wavy
Depends on the type
Depends on parents
Grooming level
High
Depends on the type
Depends on parents
Child Friendly
Yes
Yes (With training)
Yes (With training)
Dog Friendly
Yes
Yes (With training)
Yes (With training)
Other Pet Friendly
Yes (With training)
No
Depends on parents
Weight Issues
Moderate Chance
High Chance
High Chance
So How Long Have They Been Around?
The history of the Golden Dox is as short as the breed itself. While the first litter of Golden Dox was not officially registered or noted, they more than likely came about when many other designer dogs did. The 1980's and 1990's were a time when many breeders began to see the positives of mixed-breed dogs and began to breed them for households across the nation. This loose sort of history means that any Golden Dox is an important one in the mix's history now, and could end up being the first real ambassador for the breed.
The Good and The Bad of the Golden Dox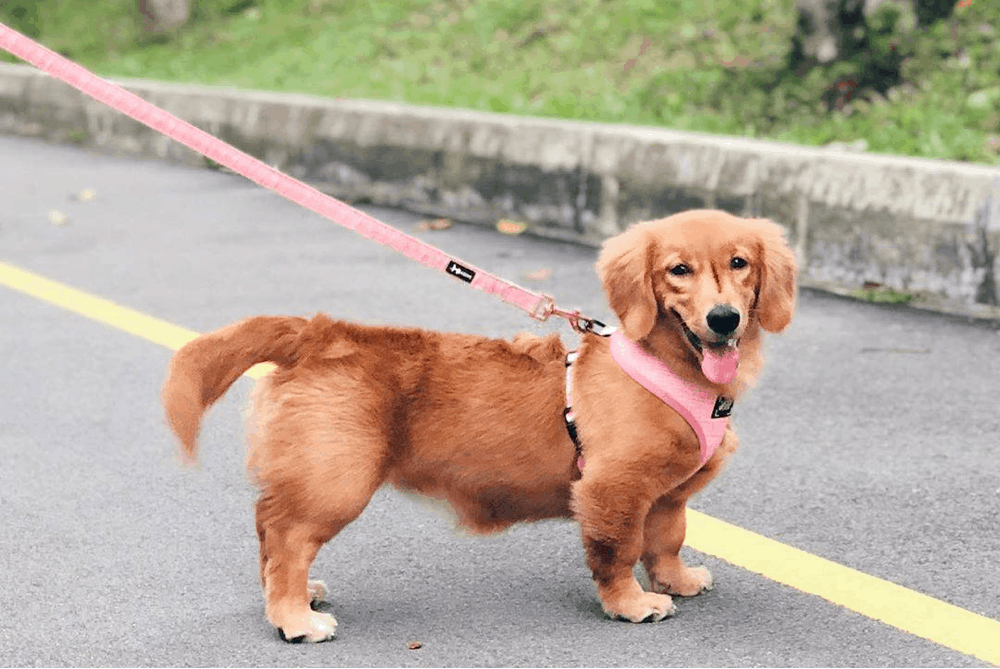 The pros and cons of a Golden Dox are fairly easy to weigh against one.
For the pros, a mixed breed dog typically has fewer health issues than a purebred, by virtue of the stronger genetics that is not over-bred or susceptible to defects. They also combine the positives of both of the breeds, including good temperament, and a healthier and easier to manage coat.
The cons of the Golden Dox are that because it is an uncommon breed, not as much is known about their own health issues. It is also difficult to know how large the puppies get due to the size difference in the parents. For any mixed breed, you may get the best of both worlds, but if you are unlucky, you may get twice as many issues. For a new mixed breed like the Golden Dox, there is a lot that is not known. Speaking to your breeder about the backgrounds of the parents is likely the best way to see what the outcome will be.
An Odd, Fun Mix
Like some Corgi mixes, any dog that is mixed with a Dachshund typically ends up as a short version of that dog. This results in some very entertaining-looking dogs, like a Golden Retriever on very short legs. With dog genetics, it can be quite a mix-up of shape, size, and coat types. This means that the puppies may look very similar to one parent or the other, but they will always come out as family-pleasing puppies.
A Good Family Dog?
While the Golden Retriever is a very family-friendly dog and trains well, the Dachshund can be a challenge to train. The mixed breed of the Golden Dox can be hit or miss when it comes to temperament, but it is best to stay on the safe side, as the Dachshund does very poorly with other animals, and must be trained to be completely safe around children.
Dachshunds are one of the top breeds when it comes to dog bites, so having your breeding do a temperament test on the puppies is the safest option before you pick one out. If your Golden Dox has more of a Golden Retriever's personality, they will be an exceptionally good family dog.
The Looks of a Golden Dox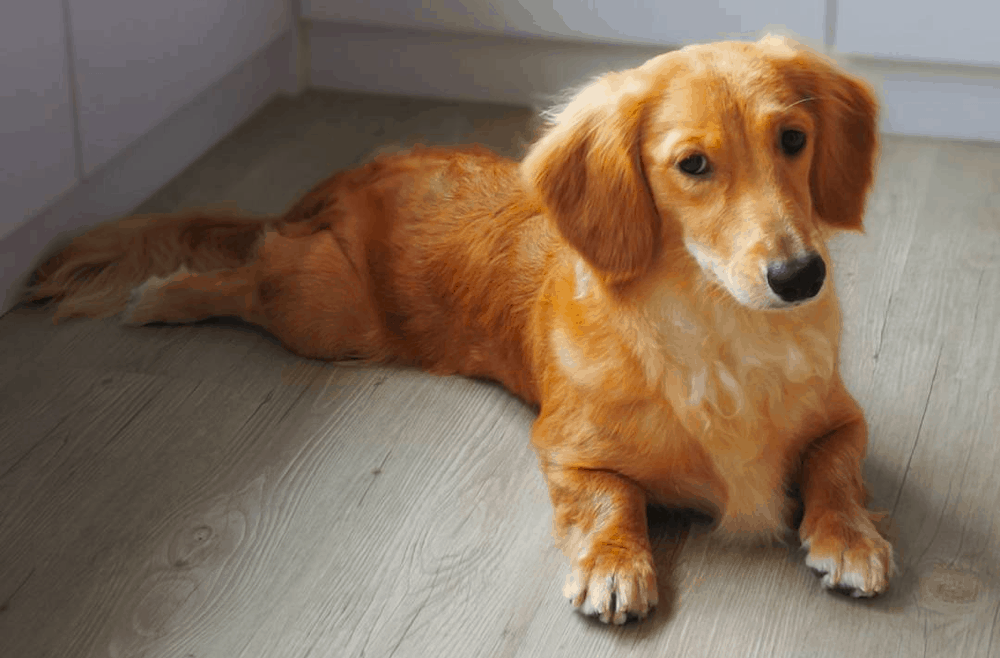 The Golden Dox typically takes on the color of the Golden Retriever, but many have been seen with similar coat colorings to the Dachshund instead. Until the puppies are born, it is nearly impossible to know what the coat color will be. The length of the coat depends on the type of Dachshund as well, as they come in both long-haired, short-haired, and wire-haired varieties. The Golden Dox typically always have slightly longer fur, but regardless of the length, it will shed and require both bathing and brushing regularly to prevent knots and mats. 
How Long Will My Golden Dox Be Around?
The Golden Dox has a lifespan that is right in the middle of the two pedigree breeds. They typically live from 12 to 14 years, which is longer than a Golden Retriever, but slightly shorter than a Dachshund. Being as smaller breeds typically live longer, it is understandable that this is their age range. This can be extended by making sure that they get regular vet visits high-quality dog food, and plenty of appropriate playtime and exercise.
What Will They Look Like?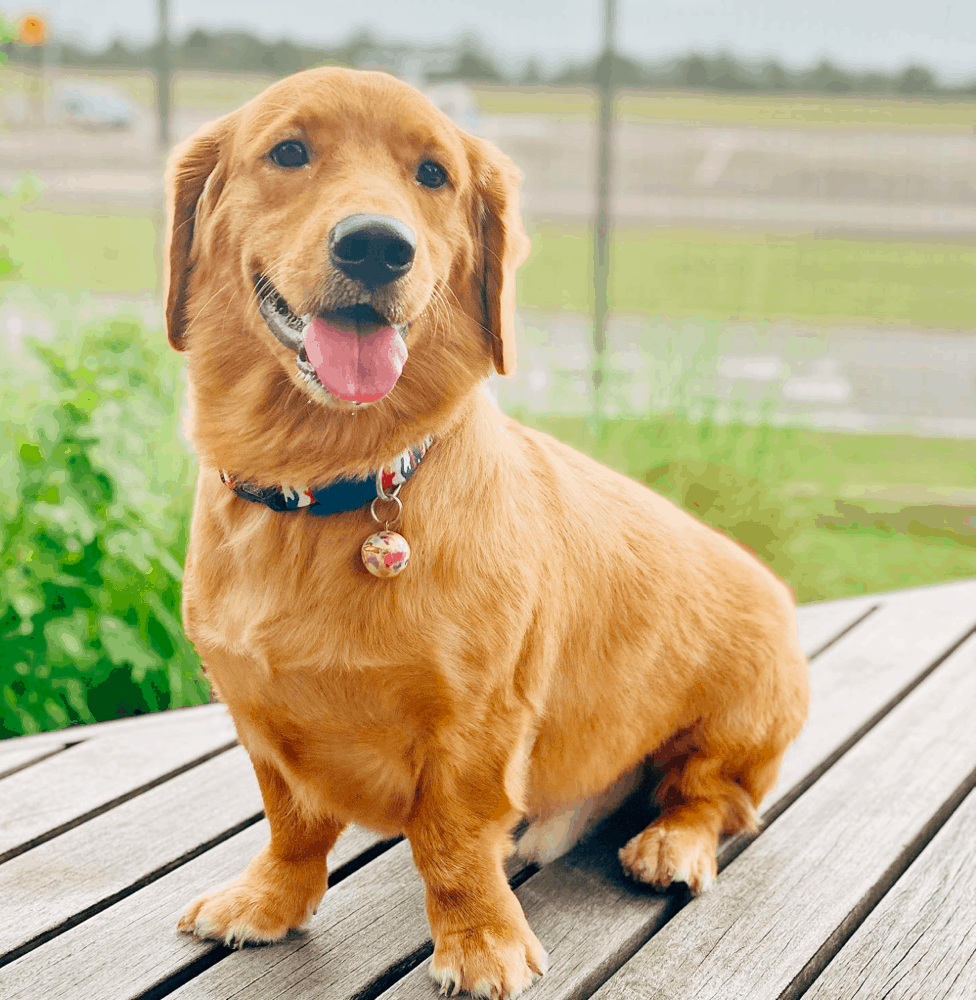 A Golden Dox will not be as tall as a normal Golden Retriever, but will certainly be taller than a Dachshund. Their overall size and appearance depend on the type of Dachshund more than anything else, but they all have longer, softer coats from the Golden Retriever. Their coats can vary in color, but many are mono-color from the Golden Retriever. If you're looking for a specific speed color and coat, talk to your breeder about past litters, or the colors of the parent Dachshund.
What Health Issues Should I Look For?
Dachshunds are known to have severe hip and spine issues if they become overweight, and Golden Retrievers are also known for weight issues. For the Golden Dox, this combination can mean that the biggest health issue is weight gain. In order to best care for your Golden Dox's health, their hips and joints, weight, and heart health should be checked regularly. If they are going to have any sort of health issue, it will be one of those three, as they are the most common health issues of the pedigrees. In order to prevent heart issues, make sure to use dental treats, or clean their teeth regularly. Heart issues start with bacteria in the mouth.
How Should I Care For My Golden Dox?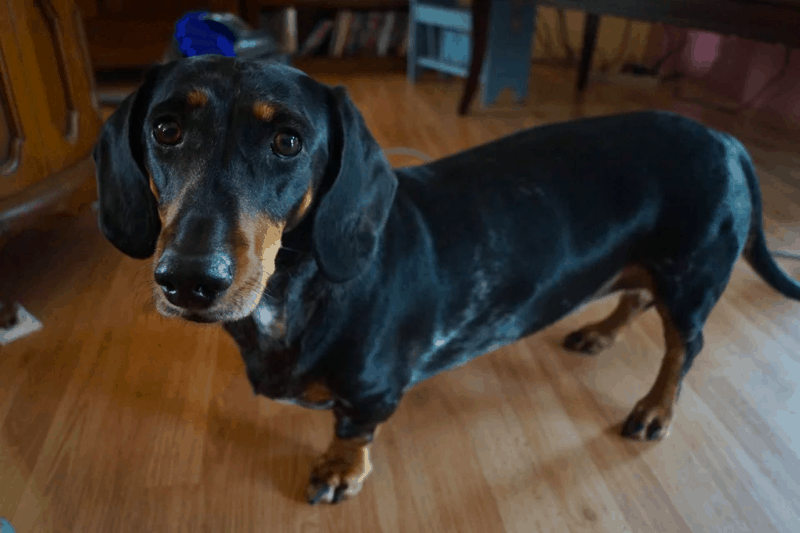 Care is similar to most dogs, with regular vet visits and grooming as a requirement. In order to help keep your Golden Dox healthy, high-quality dog food, a good grooming schedule, and regular exercise to help prevent weight gain are all required. These three things will help avoid the most serious health issues that a Golden Dox can face, and should be given to any dog. Proper grooming brushes, dental treats, and toys for playtime all aid in those three categories.
What Food Should My Golden Dox Eat?
Feeding should be taken more seriously than other dogs. Because both pedigree dogs are known for weight issues, they should be fed food that matches their activity level. A high-quality food that is made for smaller breed dogs, or with hip and joint supplements, should be fed. Due to the inherent weight issues, food and treats should be measured out carefully and consistently for your Golden Dox.
Science Diet and Royal Canin are good choices if you are unsure about where to start. Talk to your vet before changing foods, as well.
Training a Golden Dox
A Golden Dox should be trained very early, starting at eight weeks for basic behaviors like potty training, and twelve weeks for basic cues like sit and stay.
In order to make sure that your Golden Dox is a well-behaved dog with no aggression or fear issues, training should be undertaken early.
Regular exercise in order to prevent weight gain should also be done with the dog daily, as it will also strengthen their hips and joints. Socialization with other puppies, especially with the littermates, should be a priority to teach bite inhibition and prevent early signs of aggression
Where Can I Find One?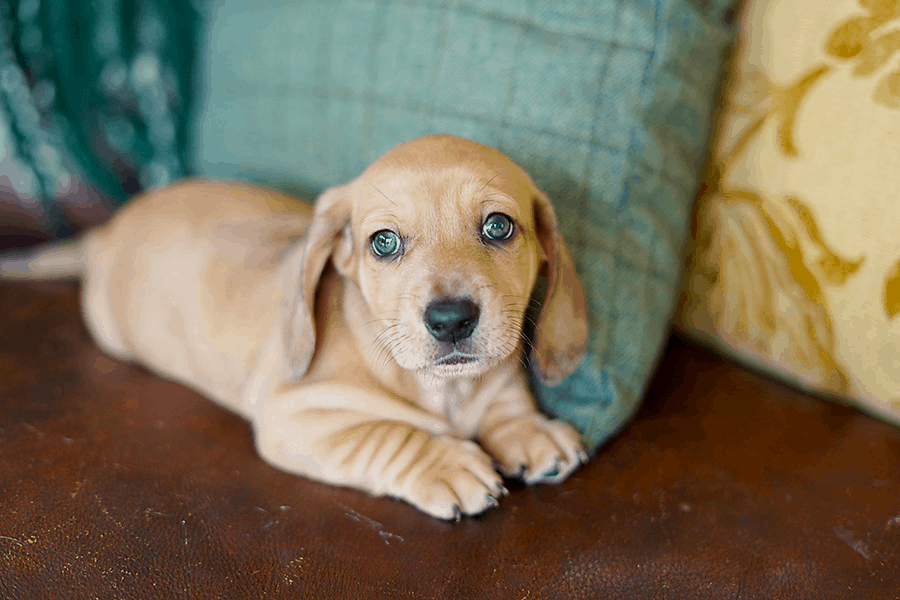 Finding a Golden Dox can be difficult, as there are very few breeders that breed this mix specifically, but some breeders can be asked to specially breed a litter if there are enough people requesting them. While local breeders and shelters should be checked first, there are a few breeders online that may have what you're looking for. Like any designer breed, be prepared to pay a bit extra.
Other Dachshund Mixes
You might want to see more Dachshund mixes, check out the list below: